Stay in touch with video-group-calls
A brief overview of Apps in crisis-times like Corona
In these extreme times many of us are forced to stay home and (re-) discover digital tools and ways of living and working from the confiment of our own 4 walls. One way to stay in touch with relatives are video-calls. Many of us are at least familiar with FaceTime or WhatsApp video functions – however, what, if we would like to utilise a more professional App, enabling us to video-conference with family or team members in 3-5 locations? Maybe you also feel the need to move away from the overpowering data monsters Google and Facebook (WhatsApp is part of Facebook)?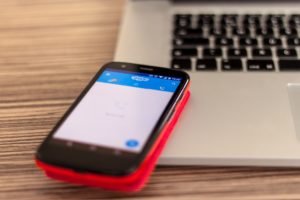 Many times I have stumbled upon this question in the last few days from people, who are new to "home-officing" and are just looking for alternatives to phone calls, voice messages, chats or sending audio or video messages. As long as our digital infrastructure operates normally and we have a good internet connection, our professional & private need to stay in touch with each other can be satisfied in various ways.
So here are the most known and most practical Apps/ Software:
* Skype:
Skype is around already for a very long time. When I started using it in 2007, I was traveling all over Europe as a brand ambassador for Troika – a gift & design firm. Beside my extensive travel, I regularly met via Skype with our country partners in Russia, Turkey, Ukraine, Norway, etc. .
Since then, not much has changed, except that Skype is part of Microsoft now and you have to register your account first with a Microsoft ID. However, this really is quite self-explanatory. The best examples for the easiness of set-up just happened a few days ago, when my 88-year old father registered himself and we had our first Skype Call.
See here for instructions, on how you can easily set up a Group or Conference Call in Skype
* Zoom:
Zoom seems to be the new quick and easy standard nowadays. It is even easier to register and you can quickly start. However, I realised, that it does has a small learning curve, as it does have also many options of utilising different rooms, types of meetings, various ways of how to meet, etc. A learning curve, which certainly is fine for many semi-professional home office arrangements, but maybe too much for some family members.
Additionally, there has some concerns about Zoom´s tracking, privacy and security policies. Nevertheless, as we currently do not have much alternatives from Europe, you need to make an individual decision about utilising this software.
Zoom offers specific tutorials and currently some extra "Corona Help Pages"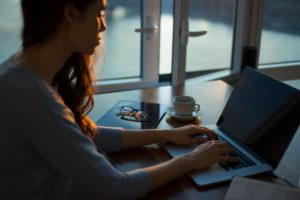 BlueJeans is another professional software, used by many US companies and universities. It is highly praised for example in this extensive review by Tammy M. McCoy from the Georgia Institute of Technology and BlueJeans´ security & privacy performance seems to be somewhat closer to European standards.
BlueJeans offer a 14-Days free trial, but no free plan. Starting at $9,99 per month, this is however maybe not an option for many of us freelancers, self-employed, small or even medium sized business owners, as we will struggle with (business) survival in the next few months in this Corona Crisis.
What else is out there?
There are of course more alternatives and options, most notably Google Hangouts, Facebook Live and some older candidates, like Webex Video Conferencing, GoToMeeting or Fuze, but they are in my opinion no alternative for an easy home setup and/ or newcomers. As we are digging deeper into our involuntary seclusion, we can experiment with various forms of digital communication – at least we can keep ourselves busy learning.
(This article was published in March 2020)