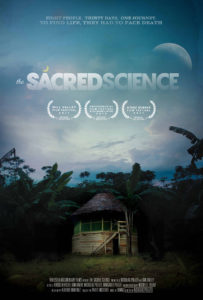 Just finished >skip-watching< the sacred science, a documentary about …"eight people from all different walks of life, with varying physical and psychological ailments, as they embark on a one-month healing journey into the heart of the Amazon jungle." Having tried conventional western health science for years, the journey to traditional, indigenous, shamanic healing art is their last hope.
While filming, editing, sound etc. are not the very best and filmmaker Nick Polizzi could have let the healers present even more of their techniques, the subject of the film is fascinating in itself and deserves sharing to anybody, who is remotely interested in >traditional medicine<.
Protection of this knowledge and of the Amazon culture is a worthy goal behind this film.
See more via: http://www.thesacredscience.com
(this short review was written October 2013 by WB. / reviewed Dec. 2019, but needs rewrite, extension & link to IMDB)